My Blog
Posts for: January, 2016
By Raymond Clark DDS
January 22, 2016
Our nerves serve a vital purpose, alerting us to bodily discomfort, injury or disease — we couldn't remain in good health for long without them. But when they malfunction due to genetics or disease, they can themselves become a source of pain and discomfort.
One such nerve disorder that affects the face is known as trigeminal neuralgia (TN) or tic douloureaux (from the French for "painful"). The nerves in question are the trigeminal, a pair that travel up from the brain stem through the skull into each side of the face where they each branch into the upper, middle and lower parts of the face and jaw. The pain can radiate from one or more of these branches.
TN is characterized by recurring episodes of brief but severe pain with accompanying muscle spasms. It may begin as a short twinge recurring over weeks, months or years before becoming increasingly painful. The slightest actions can trigger a painful episode: chewing, speaking, shaving or even the wind blowing on your face.
While it may be hard to determine its exact cause, it often seems to result from an artery or vein pressing on the nerve, causing it to signal pain at the slightest stimulation and then failing to stop transmitting when the stimulation is removed. It's also associated with other inflammatory disorders like multiple sclerosis where the protective insulation around a nerve is damaged.
Before receiving treatment you should undergo a complete examination to rule out any other facial pain causes like temporomandibular (jaw joint) disorders or a dental abscess. You may also need to undergo a neurological examination and possible MRI imaging to pinpoint the exact cause, like a tumor or blood vessel pressing on the nerve.
Although the condition may not be curable, there are several effective management treatments. The more conservative approaches usually involve medications to block the nerve's pain signals or decrease its abnormal firing. If this isn't sufficient to diminish symptoms, there are surgical options: passing a thin needle through the nerve to selectively prevent fibers from firing, or moving aside a blood vessel pressing on it. High-dose targeted radiation may also be effective, especially with older patients.
The best treatment approach will depend on the exact cause, your age and overall health. Whatever the approach, you can gain significant relief from the pain of TN.
If you would like more information on facial nerve disorders, please contact us or schedule an appointment for a consultation.
By Raymond Clark DDS
January 07, 2016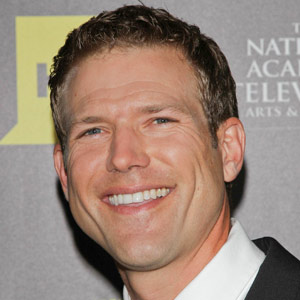 Are bleeding gums something you should be concerned about? Dear Doctor magazine recently posed that question to Dr. Travis Stork, an emergency room physician and host of the syndicated TV show The Doctors. He answered with two questions of his own: "If you started bleeding from your eyeball, would you seek medical attention?" Needless to say, most everyone would. "So," he asked, "why is it that when we bleed all the time when we floss that we think it's no big deal?" As it turns out, that's an excellent question — and one that's often misunderstood.
First of all, let's clarify what we mean by "bleeding all the time." As many as 90 percent of people occasionally experience bleeding gums when they clean their teeth — particularly if they don't do it often, or are just starting a flossing routine. But if your gums bleed regularly when you brush or floss, it almost certainly means there's a problem. Many think bleeding gums is a sign they are brushing too hard; this is possible, but unlikely. It's much more probable that irritated and bleeding gums are a sign of periodontal (gum) disease.
How common is this malady? According to the U.S. Centers for Disease Control, nearly half of all  Americans over age 30 have mild, moderate or severe gum disease — and that number increases to 70.1 percent for those over 65! Periodontal disease can occur when a bacteria-rich biofilm in the mouth (also called plaque) is allowed to build up on tooth and gum surfaces. Plaque causes the gums to become inflamed, as the immune system responds to the bacteria. Eventually, this can cause gum tissue to pull away from the teeth, forming bacteria-filled "pockets" under the gum surface. If left untreated, it can lead to more serious infection, and even tooth loss.
What should you do if your gums bleed regularly when brushing or flossing? The first step is to come in for a thorough examination. In combination with a regular oral exam (and possibly x-rays or other diagnostic tests), a simple (and painless) instrument called a periodontal probe can be used to determine how far any periodontal disease may have progressed. Armed with this information, we can determine the most effective way to fight the battle against gum disease.
Above all, don't wait too long to come in for an exam! As Dr. Stork notes, bleeding gums are "a sign that things aren't quite right." Â If you would like more information about bleeding gums, please contact us or schedule an appointment. You can read more in the Dear Doctor magazine article "Bleeding Gums." You can read the entire interview with Dr. Travis Stork in Dear Doctor magazine.