My Blog
Posts for: August, 2016
By Raymond Clark DDS
August 20, 2016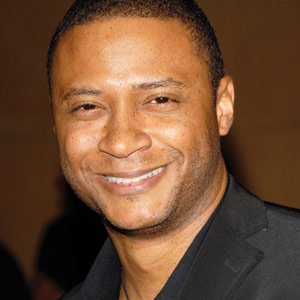 Can you have healthy teeth and still have gum disease? Absolutely! And if you don't believe us, just ask actor David Ramsey. The cast member of TV hits such as Dexter and Arrow said in a recent interview that up to the present day, he has never had a single cavity. Yet at a routine dental visit during his college years, Ramsey's dentist pointed out how easily his gums bled during the exam. This was an early sign of periodontal (gum) disease, the dentist told him.
"I learned that just because you don't have cavities, doesn't mean you don't have periodontal disease," Ramsey said.
Apparently, Ramsey had always been very conscientious about brushing his teeth but he never flossed them.
"This isn't just some strange phenomenon that exists just in my house — a lot of people who brush don't really floss," he noted.
Unfortunately, that's true — and we'd certainly like to change it. So why is flossing so important?
Oral diseases such as tooth decay and periodontal disease often start when dental plaque, a bacteria-laden film that collects on teeth, is allowed to build up. These sticky deposits can harden into a substance called tartar or calculus, which is irritating to the gums and must be removed during a professional teeth cleaning.
Brushing teeth is one way to remove soft plaque, but it is not effective at reaching bacteria or food debris between teeth. That's where flossing comes in. Floss can fit into spaces that your toothbrush never reaches. In fact, if you don't floss, you're leaving about a third to half of your tooth surfaces unclean — and, as David Ramsey found out, that's a path to periodontal disease.
Since then, however, Ramsey has become a meticulous flosser, and he proudly notes that the long-ago dental appointment "was the last we heard of any type of gum disease."
Let that be the same for you! Just remember to brush and floss, eat a good diet low in sugar, and come in to the dental office for regular professional cleanings.
If you would like more information on flossing or periodontal disease, please contact us today to schedule an appointment for a consultation. You can also learn more by reading the Dear Doctor magazine article "Understanding Gum (Periodontal) Disease."
By Raymond Clark DDS
August 05, 2016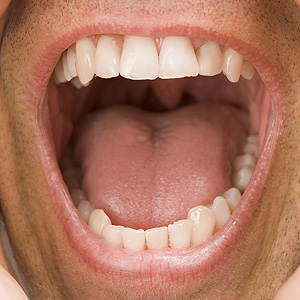 We often don't realize how important something is until it's gone. Like saliva: you're usually not aware that it's cleaning the mouth, neutralizing mouth acid or helping with digestion. But that could change if your saliva flow drops below normal: your health may soon suffer with your mouth taking the brunt.
In particular, reduced saliva flow increases your risk for tooth decay and periodontal (gum) disease. Both diseases are linked to oral bacteria. While many of the myriad strains in the mouth are beneficial, a few bacteria can infect and inflame gum tissues. Bacteria also produce acid, which can soften and erode enamel and make the teeth more susceptible to decay.
Saliva inhibits bacteria in a number of ways. It first clears the mouth of leftover food so not as much stays behind to form bacterial plaque, a thin film of food particles that builds up on teeth. You still need to brush and floss daily to remove plaque, but it's less effective without saliva's cleansing action. Saliva also contains antibodies that destroy disease-causing bacteria and other organisms, which keeps their populations in the mouth low.
One of saliva's most important functions, though, is buffering acid. The mouth's ideal pH level is neutral, but many foods we eat can cause it to become more acidic. Even a slight acidic rise after eating can soften the minerals in enamel. But saliva goes to work immediately and usually restores normal pH within a half hour to an hour. It also aids in re-mineralizing the enamel.
For these reasons, it's important for you to find out the cause of chronic dry mouth and treat it. If it's a side effect of your medication, talk to your doctor about an alternative, or drink more water before and after you take your dose. Certain products can also stimulate saliva flow, like chewing gum with xylitol, an alcohol-based sweetener that has dental health-protecting properties too.
Although you often don't notice this unsung bodily fluid swishing in your mouth, it's important that you take care of it. Keeping your saliva flowing will help ensure better oral health.
If you would like more information on the importance of saliva to health, please contact us or schedule an appointment for a consultation. You can also learn more about this topic by reading the Dear Doctor magazine article "Saliva: How it is used to Diagnose Disease."