My Blog
Posts for: November, 2020
By Raymond Clark DDS
November 20, 2020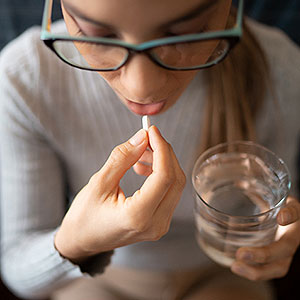 Undergoing dental work is for the most part a pain-free affair. But once you're home and the anesthetic begins to wear off, you may have some discomfort.
Fortunately, most post-procedure pain can be managed with non-steroidal anti-inflammatory drugs or NSAIDs. And while stronger versions of these pain relievers can be prescribed, you may only need one sold over-the-counter.
NSAIDs like ibuprofen or acetaminophen work by inhibiting the release of prostaglandins, substances that stimulate inflammation in traumatized or injured tissues. It differs in this way from the two other primary pain medications: Steroids act like natural hormones that alleviate physical stress in the tissues; and narcotics like morphine or codeine suppress the brain's reaction to nerve firings.
While these stronger types are effective for stopping pain, they can have several serious side effects. Narcotics in particular can be addictive. Although they may be necessary in serious cases of acute pain, most dentists turn to non-addictive NSAIDs first, which are usually effective with the kind of discomfort associated with dental work and with fewer side effects.
That's not to say, however, that NSAIDs are risk-free—they must be taken properly or you could suffer serious health consequences. For one, NSAIDs have a blood-thinning effect that's even more pronounced when taken consistently over a period of weeks. This can lead to bleeding that is difficult to stop and erosion of the stomach lining leading to ulcers. Prolonged use can also damage the kidneys.
As a rule of thumb, adults shouldn't take more than 2400 milligrams of ibuprofen or other NSAIDs in a day, unless otherwise directed by their doctor. For most, a 400-milligram oral dose taken with food (to minimize stomach upset) is usually sufficient to relieve pain for around five hours.
You'll usually avoid unwanted health effects by keeping within your dentist's recommended doses and taking an NSAID for only a few days. Taking an NSAID properly can help keep your discomfort to a minimum after dental work without the need for stronger drugs.
If you would like more information on managing dental pain, please contact us or schedule an appointment for a consultation. You can also learn more about this topic by reading the Dear Doctor magazine article "Treating Pain With Ibuprofen."
By Raymond Clark DDS
November 10, 2020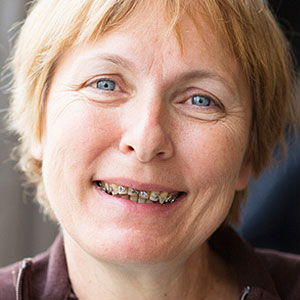 Cowboys wear Stetsons; ballerinas wear tutus; and teenagers wear…braces.
At least that's the popular conception. In actuality, one in five orthodontic patients is an adult, a number that continues to grow. Even adults over fifty are straightening their teeth and improving their smiles.
But it's still a big step and many adults are wary to take it because they think it's too late. Not necessarily: If you're an older adult toying with the idea of straightening your teeth, toy no more. Here's the lowdown on late in life orthodontics.
It's not just about the smile. While wanting a more attractive smile may have started you thinking about orthodontics, it's not the primary reason for considering it. Straightening your teeth can improve your health. Because misaligned teeth are more difficult to keep clean of disease-causing plaque, realigning them properly can improve your hygiene and lower your risk of dental disease. You'll also gain new chewing efficiency and comfort, which can improve your overall health and nutrition.
Health, not age, is the determining factor. Even if you're well advanced in years you can have your teeth straightened—as long as you're healthy. If your teeth, gums and supporting bone aren't in the best of shape, the stresses associated with tooth movement might be further damaging. Some systemic conditions may also interfere, so a full assessment of your overall health will be needed before treatment.
Only you and your dentist need to know. A lot of adults are embarrassed by the prospect of wearing braces. But you might be a candidate for an alternative to braces called clear aligners. These clear plastic trays are worn in a series to gradually move the teeth to their desired positions. You can remove the trays for eating or hygiene, as well as for rare special occasions. But best of all, they're nearly invisible to others.
If you're serious about straightening your teeth, take the next step by undergoing a complete dental exam. If the results of the exam show you're a good candidate for orthodontics, we can discuss your options for transforming your crooked teeth into a more attractive smile, regardless of your age.
If you would like more information on adult orthodontics, please contact us or schedule an appointment for a consultation. You can also learn more about this topic by reading the Dear Doctor magazine article "Orthodontics for the Older Adult."